G.U.N. Commander Abraham Tower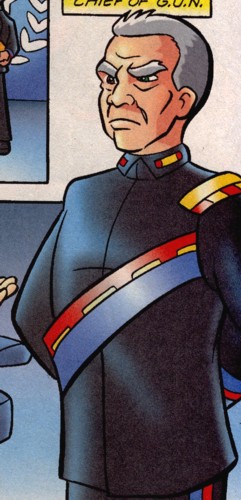 G.U.N. Commander Abraham Tower

F) Gd10
A) Ty6
S) Gd10
E) Gd10
R) Ex20
I) Rm30
P) Rm30

Health: 36 Karma: 80
Resources: Am Pop: 10

Known Powers:
None

Equipment:
None

Talents: Leadership, Military, Guns

Contacts: G.U.N.


Bio-History:

Abraham was responsible for hiring Hope Kintobor as a mechanic and Shadow the Hedgehog as a special agent, sending the latter on a mission to retrieve a Chaos Emerald and ordering Hope to build a Zone transporter to help accomplish that mission. Commander Tower later sent Shadow and Rouge the Bat on a mission to New Megaopolis to destroy Dr. Eggman's new weapon, the Doom Laser. They, with the help of Sonic, proved successful in their mission.